The Health and Wellness Expo is coming up at the end of this month:
Saturday, September 27th from 10AM-1PM
Lakewood Ranch Medical Center
Radio Disney will be around to get the kids dancing!  Children can also bring their favorite toy to the nurses for a wellness check up.  They have raffles and drawings through-out the day.
PNC Bank tent will have a dress up section, pictures, and coloring stations.
Akiko, the face painter, will be on hand to make up all of your kids' faces.

AND WE WILL BE THERE TOO!!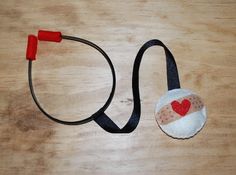 We still need two more moms to help us out from 11-12PM. All you need to do is help kids create this super cute stethoscope craft and, if parents ask questions about our group, just answer any questions they might have! Please let us know if you can help out by emailing us at [email protected]
Thanks!!